Visiting London is something that should be on everyone's bucket list as it is one of the best ways to learn more about the culture and historical heritage of this entire region.  Of course, to truly understand how rich in culture this country is, you need to get to the countryside and check other areas as well, and traveling here with a family or a large group of people is more than recommended.
Namely, there are plenty of places where you can rest and not have to pay too much for it, but what matters the most, by exploring the UK, you will witness some magical sights and picturesque landscapes.
Knowing all this, it's no wonder why the UK is such a popular destination by many, as regardless of how much time one is planning to spend here, they will definitely end up wishing they have set aside more time to really enjoy everything this country has to offer.
If you don't know where to start and how to plan your trip so that you get an authentic UK experience, Big House Holiday Lets can be of great help, and more info on that you can find if you visit this site.
House in the Clouds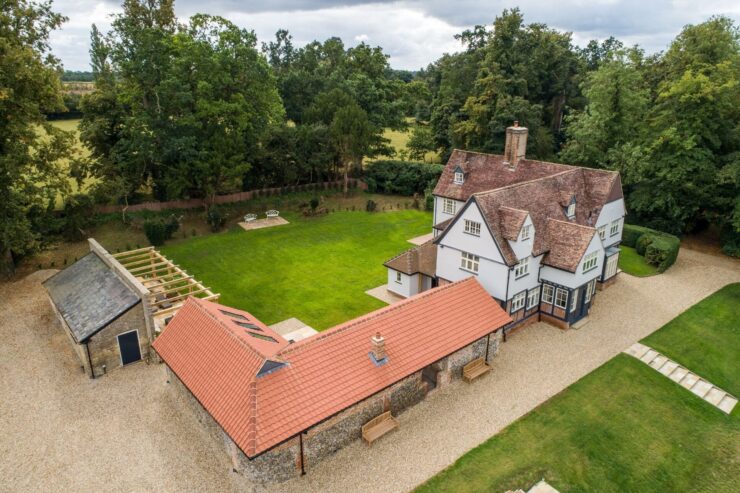 This entire country is gorgeous, as it literally has something for everyone, and above all, the countryside is ideal for kids, as they can enjoy many outdoor activities. Now, that's not everything this place has to offer, and as the name itself clearly states, the design and the looks of this house are something that will leave you all speechless. Once you see it in real life, the first thought will surely be about that house from the movie "UP," but in real life, this once was a water tower.
Today, it is adapted so that it can comfortably host several families with kids, and the unique design of this house, with plenty of games and even indoor activities for children, will make you come back at least once more. Another thing we must highlight is the view from the top floor, as it is something that cannot be compared to anything else, and like this wasn't enough, nearby, you will find a great "Peter Pan" themed park at a neighboring boating lake.
The Farm at Avebury
If an escape from everyday crowds and noisy cities with plenty of activities and places where you can just relax and enjoy the sounds of nature is the goal, then this is probably the ideal place for the entire family. There is something for everyone, and while the kids will enjoy climbing mezzanine bedrooms and the ride-along plastic tractors, you can enjoy the view while sipping your favorite beverage. Overall, it is a smart farm in the magical Wiltshire surrounded by neolithic landscapes.
One of the most known places in the world, Stonehenge, is just a bit south of Avebury, but this place also has its own stone circle, which is an ancient monument around which the entire village is created. At the end of the day, when kids go sleep, make sure to check an authentic English pub, as this is also where you can learn much about people and stories from this land.
Port Lympne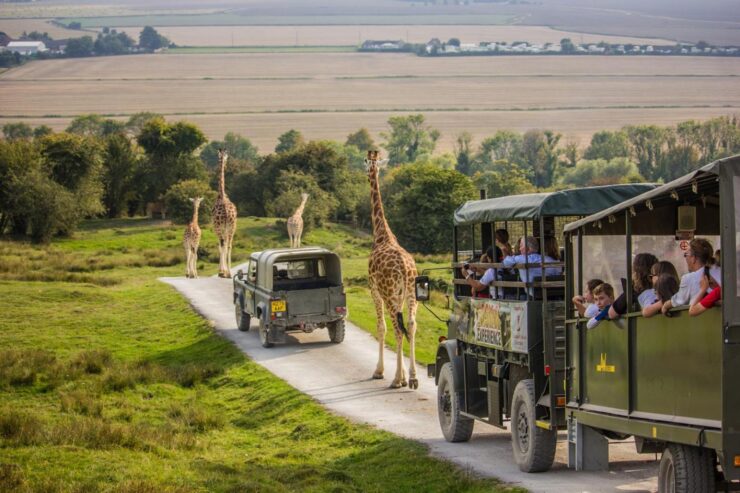 This hotel and reserve located in Kent is everything that each child on the planet wants to experience. We all know about the special connection between animals and kids and how fascinated and full of impressions children are when we take them to the ZOO. No matter how many times they visit ZOO, it is never enough, and they want to go again in a few days. Because of that, taking them on vacation in Port Lympne is when their dreams come true, as they will literally be surrounded by wild animals.
Of course, staying in this safari park is completely safe, as all the safety measures are taken, so you can enjoy waking up with the view of bears and tigers through the window. Besides that, one of the activities youngsters love the most is feeding giraffes, and the best thing is that they can learn a lot in a fun way. Although getting bored in Port Lympne is impossible, if you are adventurous and want to see more, do not skip going to the Hythe on a train ride.
Watergate Bay
The best way for kids to get tired and sleep well the entire night is to spend a day swimming and playing in the water, and one of the best places for that is Watergate Bay. It is a hotel located on the beach, ideal for surfing and other water activities, which means that you can spend quality time teaching your children how to tame the wave.
Even if you are not into surfing, there are many other activities to enjoy, so it is impossible not to have a great time. Hotel also owns a restaurant with healthy many created with 50% plant-based meals, and there are many restaurants nearby to try something different. Parents who want to relax can spend a day in a Swim Club spa while their kids enjoy some organized water activities and games.
Bovey Castle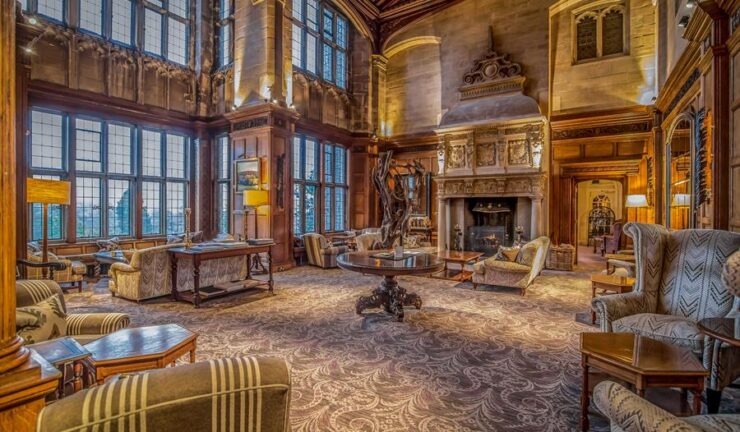 This astonishing building will surely amaze children of all ages, especially those fascinated by castles and their mysteries. It is big, has a wide playing area outside, and a lot of activities to keep kids entertained during their holiday. And, although it seems luxurious, you can bring your family pet with you and have a memorable time together.
Some of the activities organized during the school holidays are rock climbing, golf, canoeing, and other sports, and youngsters can try apple pressing and learn something new to tell kids at school. Since there is an organized daycare, parents can enjoy some free time and relax while their kids have fun with their peers. There are also many tourist attractions nearby, so it is impossible to get bored, as you will need a lot of time to explore them all.