If you're a car enthusiast and you love Honda, we have good news. Honda and speed go hand in hand. Most automobile fans love Honda models for their performance, endurance, and overall quality. This Japanese manufacturer has been around for a long time and has made a few fans along the way. They excel in most departments. You have Honda sports cars, family vehicles, SUVs, and CUVs. Honda has it covered all. So, it's no wonder many performance enthusiasts fell in love with this manufacturer.
Are you one of them? We sure hope that you are, as today we're going to talk about the top six Honda car models for performance enthusiasts. This 2023 guide will take you through some of the most legendary Honda models and a few contemporary ones. Either way, they are tied together by their performance. As it's usually the case we are going to start with some of the legendary Honda Civic models, and you can check here already if you're a fan. For some other models and performance talk about various Honda models please continue reading.
Honda Civic Type R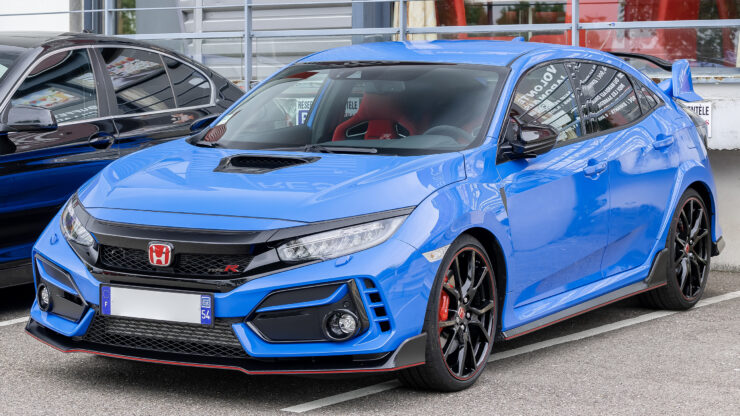 Here, we are talking about the tenth generation of this model. The one in question debuted six years ago in Geneva. Many would argue that it swept fans of their feat. The accent was on the vehicles' aerodynamics. It was followed with smaller traits such as damper suspensions, more width, and much aggressiveness on both the front and the rear end. It proved its worth to performance lovers with its Nürburgring show. It crossed the entire lap of this famous track in only seven minutes and 43.80 seconds. Its power lies in the amazing 2.0-liter turbocharged engine. What screams speed with this model is its 306hp paired with 295 lb-ft of torque. This translates well to 5.3 seconds needed to cover the famous 0-60. The 2017 Honda Civic Type-R has a maximum speed of 170mph which is quite amazing for one production car.
2019 Honda Civic Touring Coupe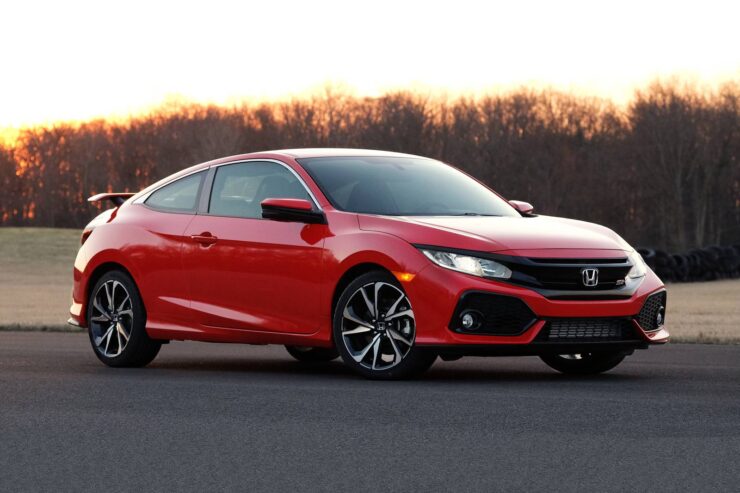 We are still in the Civic department. This one will not be your first association with performance. But, it should be. Not only that it holds its own against many other Honda models it can also brag that it is not only fast but also fuel efficient. This Touring Coupe packs the high-end Honda 1.5-liter powertrain based on the four-cylinder technology. This all translates to 174hp and 162 lb-ft of torque. As we mentioned it is also a fair player in the fuel efficiency field as it only spends 30 mpg on highway drive and 38 mpg in the city environment. So, why not combine both what's useful and quench your thirst for performance?
Honda CRX Si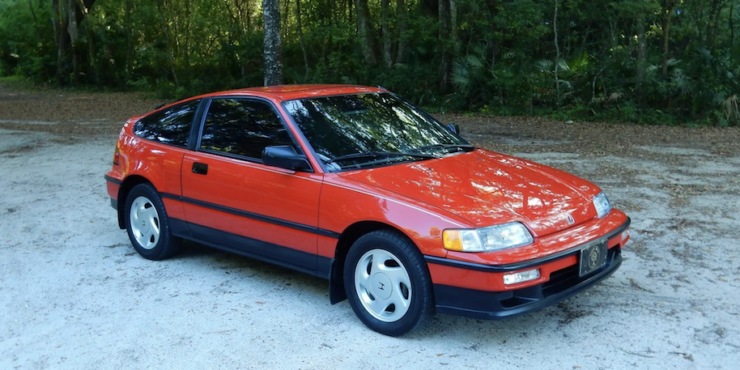 Let's jump back a little to the past. Honda CRX Si is a model that conquered the globe back in the day. If you're a car enthusiast and love good performance this is your model. There are not many left on the market, but a fine collector knows its worth. It was a premium sports vehicle back in the day, and it is fascinating how it can hold its own to this day. It is based on front-wheel drive and when paired with a 1.6-liter inline-four-cylinder it can do wonders. What speed lovers enjoy the most is its five-speed manual gearbox. It pulls the best out of its 105hp and 98 lb-ft of torque. While this doesn't sound like much, it is. When you count on its lightweight, it all makes a lot more sense. A true performance gem.
Honda Prelude VTEC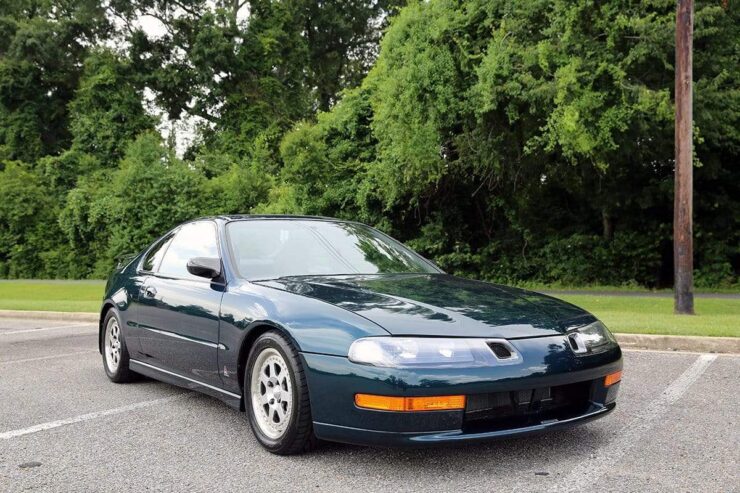 Prelude is quite a subject in the automotive world. For years we've been listening to its comeback. Up until now, nothing happened. But, the clickbait didn't tire us. We're still waiting. Its time in the future will come. But, what it represents in the past is a true jewel of the performance department of Honda motor company. This vehicle came in many suits, but we love to single out the VTEC before S and Si models. Why is that the case? Well, it has plenty to do with its 2.2-liter DOHC VTEC H22A1 powerplant. This beast is equipped with 190 horsepower. If that's not enough it is usually paired with an additional 158 lb-ft of torque. To get your hands on one of these you have to pay a pretty penny. It is a cult vehicle. A collector's item. A well-deserved title. As far as Honda goes, this is a fan favorite among performance enthusiasts. Those who had it back in the day were the main men on the roads.
Honda NSX – Second Generation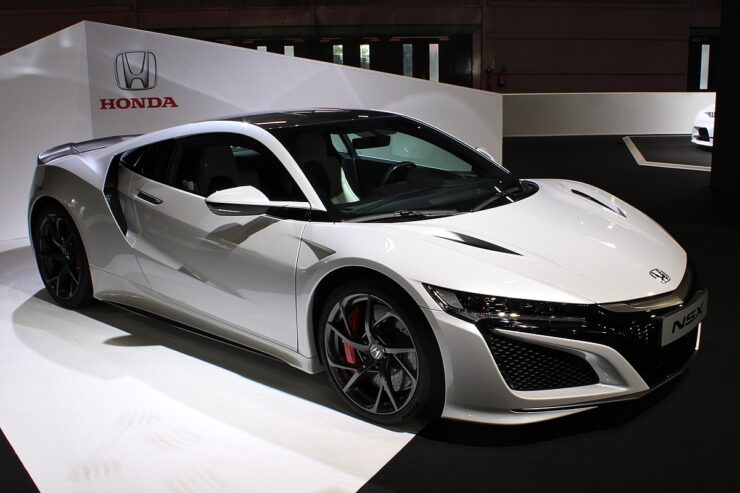 While we have many high-end performance Honda models as a thing of the past, this company never disappoints. This is why we have plenty of contemporary performance models. One of those that thrills the fans in the sports domain is without a doubt the second generation of Honda NSX. The first one greeted us back in 1989. Your writer was only one year old. But, for the second generation, I was old enough to see its greatness. It remained loyal to its roots but it also followed the trend and has an immense dose of modernity. It has all the necessary traits to become a cult vehicle in a few decades as some of the other models from this list. What makes it interesting to performance geeks is its twin-turbocharged V6 engine. We're talking about a 3.5-liter beast paired with a nine-speed dual-clutch gearbox. This translates well to 573 hp and 476 lb-ft of torque. Good enough?
Honda S2000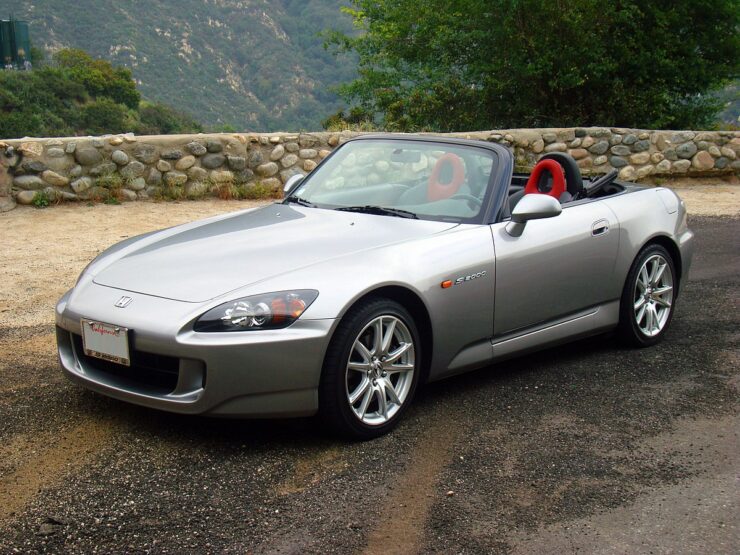 Another vehicle that was long touted as one that will make a comeback but it all remained a dream. It was produced for only one decade between 1999 and 2009. A nice run, and enough data to make it quite a legendary performance automobile by Honda. We're talking about a charming two-seated coupe that was quite an eyesight in the day. It is still today, don't get us wrong. A car that was competing with the Porsche Boxster had something to put on the table. Its performance comes from its 2.0-liter VTEC powertrain that comes with 240bhp. It is agile, fast, comfortable, and amazing in every department. As a convertible, it certainly had enough appeal to turn every eye on the road.