Chris Kattan has been in dozens of movies and television shows, but it's most likely that you know him from his eight seasons on Saturday Night Live, from 1996 to 2003, where he played reoccurring characters like Mr. Peepers, Mango and gay Hitler.
Specifically, everyone knows him as one of the Roxbury Guys, along with Will Farrell, who wore a bad suit and bobbed his head rhythmically to the one-hit wonder, "What is Love?"
Just over 20 years since the Roxbury Guys debuted, Kattan is still passionate about comedy, though he's seen more struggles and less leading roles than some of his cast mates.
Since his stint on SNL ended, he has been busy, though he's also dealt with chronic pain tied to a long-ago neck injury, prescription medicine struggles tied to the neck injury and some minor run-ins with the law, tied to the prescription medicine. Most recently, he appeared on Dancing with the Stars, though he was the first to be eliminated, after doing the cha-cha-cha to, of course, "What is Love?"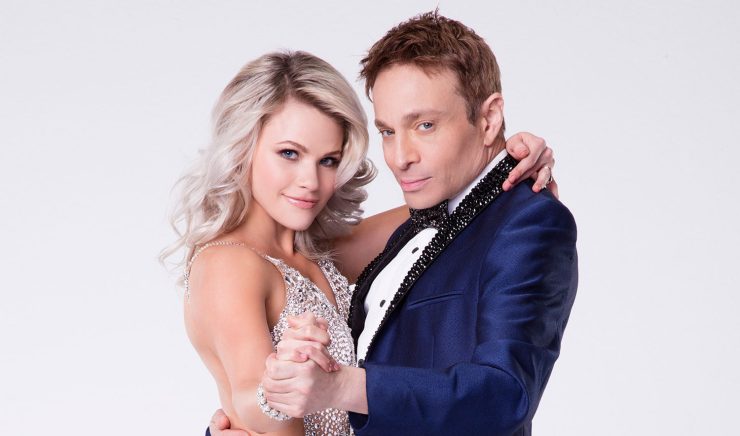 We chatted with Kattan ahead of his stand-up comedy stop at Monk's next week.
You're relatively new to performing stand-up comedy. How did you approach writing stand up for the first time, and what have you learned?
Chris Kattan: I started to do stand-up about five years ago, but I've been doing sketch and improvisational comedy since I was 19 in a group called the Groundlings back in Los Angeles. It's been interesting being new to stand up, because I'm not a person who is good at telling jokes. I'm not good at writing punchlines. I'm better at doing characters and improvisation. It's pretty helpful to have those improvisational skills—like last night I did my set and then just talked with the audience, and it is much better than my material.
The best thing about doing a stand-up tour is going to new places and seeing the real world. I have so many fans, but living in Los Angeles, I never knew about them. They know my characters, like Mango and Mr. Peepers and the Roxbury Guy. They want to see the head bob.
Does it bother you that you still get asked to do the head bob, after 20 years?
CK: I don't mind doing the head bob. I don't have to do it; I can do it any time I want. That's the beauty of doing something that became a fixation in the media. It's an honor in a way—yes, I'll do it during the show for people who pay to see me, but I don't have to do it every time someone asks me on the street.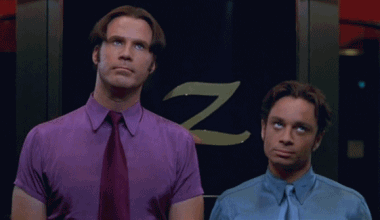 What are you working on these days— I heard you're coming out with a book?
CK: The book is called Baby Don't Hurt Me, and it will be out next summer. It's an autobiography, mostly stuff from behind the curtain on SNL and my experiences on the show. There will be a lot of, Wow, oh my god, that's crazy! Nothing negative, just interesting things that other people haven't talked about.
I'm also the voice of Bunnicula, which is an animated series on Cartoon Network. The second season is coming soon. I'm working on a couple of projects that are called Untitled right now, which doesn't sound exciting but they will be.
You've recently opened up about your neck problems and related pain medication issues—how are you doing?
CK: I feel great. I don't take the pain medication anymore. I broke my neck about 18 years ago and had four surgeries. To heal, it takes three or four months each time and you have to take a lot of stuff, go through physical therapy. I didn't tell people about it because I wanted to work, and then I had to deal with people talking about how I looked and how I was behaving, because they didn't know. It was damned if I do, damned if I don't.
I went on Dancing with the Stars, and the judges should have been told that I had broken my neck on the first episode, but it wasn't mentioned, which was really messed up. I was pretty stiff, and a couple of those judges are really quite stupid. They made me look like a decrepit person and that was unfair. I forgot that it was a reality show, and not just a dance competition, and I don't think I'll do a reality show again. Otherwise, I had a great time.
Your father was an actor and comedian as well – how did that affect you, and when did you know you wanted to be a comedian, too?
CK: He was one of the founders of the Groundlings, so I used to go watch him on the weekend when I was like 8 years old. I got to see Phil Hartman. I got to see Paul Reubens and the creation of Pee-wee [Herman]. I got to see their process, and how much they failed before they succeeded, how they shaped and toned a character.
After that, I moved from L.A. to Bainbridge Island in Washington State. In my new school, I asked if I could perform at a pep assembly and I did an impression of Pee-wee Herman and interviewed some teachers as a character, and that became my thing. That's what made me popular. I had found my niche.
What do you love about comedy?
CK: That it's a healer. Especially nowadays, people want to take a break from politics and hurricanes and volcanoes and white supremacy and North Korea. You can either watch political satire, or you can watch something like what I do: characters that you can laugh at any time. I think comedy is needed more than ever. I'm blessed and happy to be one of the people who can provide it.
What advice would you give to someone just getting started in comedy?
CK: It's OK to make mistakes. You'll never get better if you don't make mistakes. Really, you get some of the best ideas when you go further and further into making more mistakes. Also, give yourself your own space and place of silence where you can think in your own world. Trust your instincts, and don't let other people control your ideas. Make sure that this is what you want to do, and that you do it for the love of it.