User Experience, abbreviated as UX, is the overall experience that a user has while interacting with a website. Under its umbrella comes many factors like ease of use, simplicity, accessibility, and overall satisfaction while browsing the website.
The main goal while you design a website is to meet the user's needs and provide a positive experience. Therefore UX designing is gaining popularity. An optimized UX design can lead to increased user engagement and positive brand perception. On the contrary, if a website has poor UX, it can frustrate users and make them leave the site quickly. UX designing of any digital product is considered so important today that it is even introduced as a separate subject for computer science students.
As users are exposed to more and more web content, they have high expectations for usability. They are quick to abandon websites that are difficult to navigate or have poor user interfaces. Therefore if you are getting a website developed, it is essential to prioritize UX design. You can find here professional service providers offering creative solutions for your ideas and developing user-friendly websites. If you have an existing website, they also provide website speed optimization services.
Read on to understand the role of UX in successful web development and how you can create a positive UX for your customers.
Understand Your Users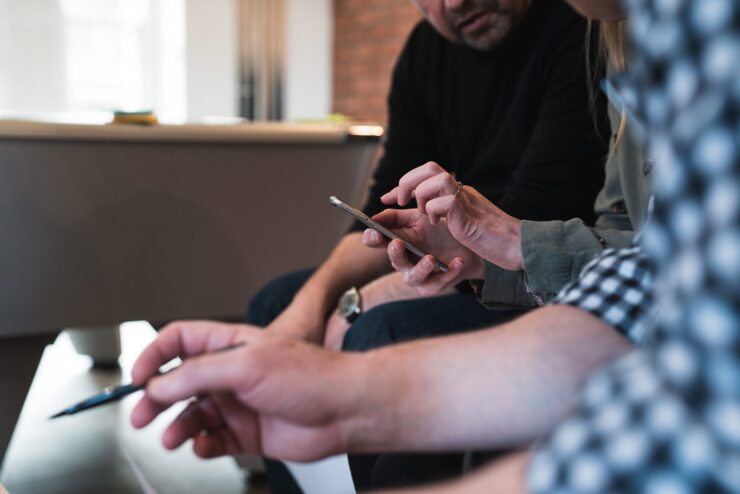 The first step towards creating a website that provides a great user experience is to know your users. This means you have to understand the needs of your customer. As they are your target audience, you must create while keeping them in mind. If you create a very sophisticated, complex website that is code-optimal but not user-friendly, there is a high probability that it will fail.
Instead, you have to keep the users in mind and create accordingly. This would include in-depth research where you study the customers and market trends.
Align With The Website's goals
The next step is to align customer needs with the overall goal of your website. What is the main goal of developing it? Is it to drive sales by selling products or services, build brand awareness or simply provide information? Whatever the goal may be, it will have a target audience at its core. So, the website must cater to these target audiences.
Make The Website's Layout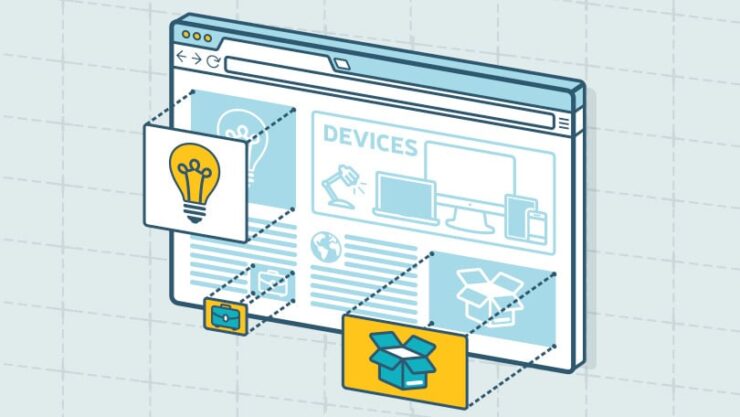 Based on the above-mentioned aligned goals and customer needs, create a draft. This is like the blueprint of any building. You have to develop a visual representation of the website's layout and information architecture. There should be a home page or a dashboard which will lead to all other pages. These subpages are navigated as per the content hierarchy.
Design The User Interface And Develop Your Website
The user interface provides controls for the user to interact with the website. It is critical for a positive user experience. So, while designing the interface, some key points to be kept in mind are:
1. Ease Of Use
The website should be easy to use. Ease of use refers to simplicity and navigational comfort. Once the user lands on the home page, they should not get lost or confused. There should be clear labels and tabs. You can use buttons and other visual cues to guide users towards specific actions like making a purchase or filling out a form.
2. There Should Be A Consistent Design Across All Pages
Consistency would mean sticking with one font, one font size, and one font color for headings, sub-headings, body, and so on throughout the website. This will make it look much more professional.
3. Make It Aesthetically Appealing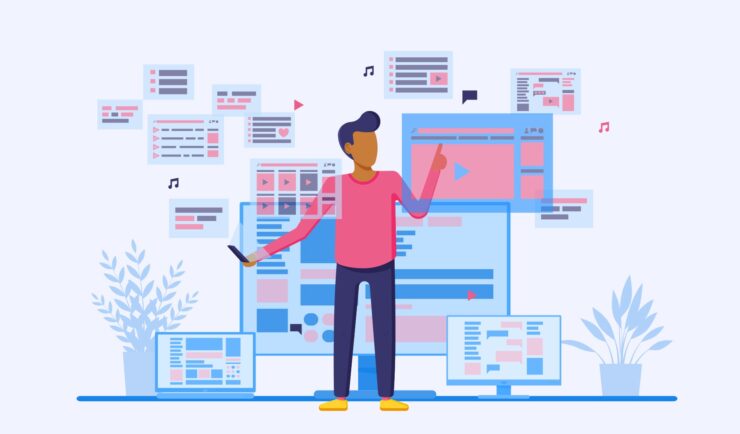 As websites are a visual medium of representation, the colors in them play an important role in their overall look. Too jarring colors can make your website look loud and unreadable, whereas too dull colors can make it look dull and boring.
A safe way for you to introduce color into your website will be to use the brand's colors. You can start with the color palette that goes well with the brand logo and products and then build the color scheme around it.
4. Use High-quality Images And Videos
Only text can make your website look dull. It's better to put in some relevant images to make it eye-catchy. Use images that are clear and sharp, and avoid blurry images. If there is no relevance to real images, you can use emojis, bubbles or geometric shapes to write your content. It breaks the monotonicity of the text.
Videos are a powerful tool for demonstrating how a product or service works and highlighting its features and benefits. So, incorporate them.
5. Mobile Responsiveness
As many users may be browsing the website on a small screen of a mobile device, the website should also be optimized for mobile devices. This is known as responsive designing, which adjusts to different screen sizes and orientations.
6. Quick Loading
The website should be able to load quickly and navigate from one page to another. This should be consistent across a range of devices and network connections. Ensure that images and videos used are optimized for fast loading. Loading speed affects not only user experience but also search engine rankings. The higher the website speed, the higher it will rank on search engine results.
Deployment And The Ongoing Process
Website development is an ongoing process even after it is deployed. You must continuously test and improve the UX over time. Many websites launch in the beta phase, where they are open to the user's feedback and make improvements based on the feedback received.
Conclusion
As the customer is the king, they must be given the best experience. In the digital world, the best experience can be provided by deploying the best UX design. And combining it with the products and services as per the user's needs. A great website design is user-friendly and aligned with the brand's reputation and goals.