Many animal lovers believe that every dog has its human soulmate somewhere, and every human has a dog who is looking just for him! When you decide to embark on an adventure of finding a perfect dog for your home, you generally have two options: buy from a certified breeder or adopt. Let's explore both options.
Buying from a breeder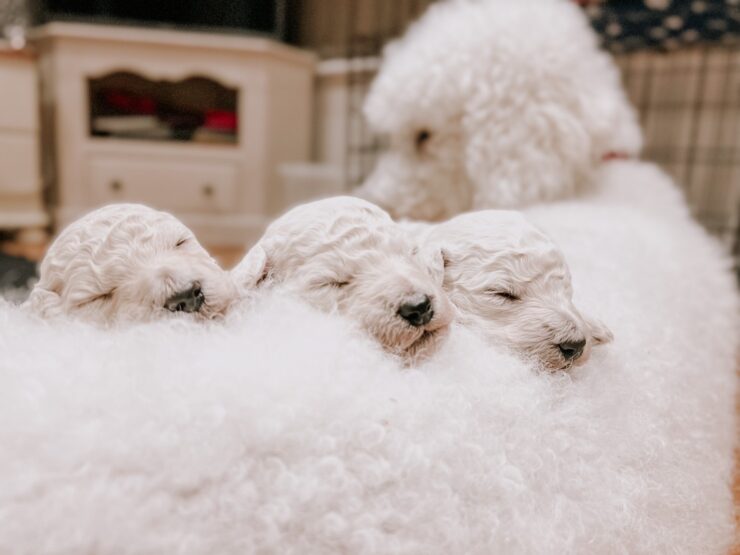 Let's start from the beginning, the biggest challenge is to buy from a quality breeder. For this task to be completed successfully we advise you to think about why you need a dog in the first place. Is it just for companionship, or do you need a service dog? If the second reason is why you want to buy, then find a service dog breeder on habibibears.com.
Your next task is to choose a breed. Choosing a breed or type of breed is one of the things that will please you the most when getting a new dog. You will be able to choose from an extremely large number of races and discover races that you have never heard of or could not imagine even existed.
Don't forget that the dog is only one side of the coin, you are the other. Be honest with yourself and how many changes you're willing to make in your life to accommodate the dog, whether it's vacuuming the carpets more often or persistent training.
When choosing a breed, keep the following factors in mind:
Size and space requirement
The question of hair
Suitability for schooling and the desire to dominate
Susceptibility of the breed to hereditary diseases
Adoption is a great way to get a pet and a friend for life for a fraction of the cost of buying a dog. However, of course, you can get a real friend if you buy a dog of the breed you prefer, but only from a real, registered, and responsible breeder. Unfortunately, the story is not always as happy as it seems; many puppies that are for sale were not bred in accordance with the regulations, and therefore they can have permanent health problems, challenging behavior caused by health problems but also bad experiences, and some of the puppies bred and sold illegitimately in this way will unfortunately not even survive for a long time. If any of these things happen, the experience can leave your family heartbroken and cost you much more than the money you'll lose. So, get a dog responsibly! When buying a dog, especially online, it is very important to keep in mind that things are not always as ideal as they seem. So get well-informed first! Here's what you should especially pay attention to and consider as "alert" signs:
There are no photos of the puppy interacting with its mother or its siblings
There are no pictures of the mother with the puppy in the ad, but possibly only in separate photos
The ad says that the dog was imported from abroad and is less than 15 weeks old
The same seller offers a variety of dog breeds
The seller offers to deliver the puppy to you or to meet you somewhere other than where the puppy was born
The seller claims that he has a legitimate passport and pedigree for the dog, but does not show it
The contacts of this breeder are on several different ads.
Adopting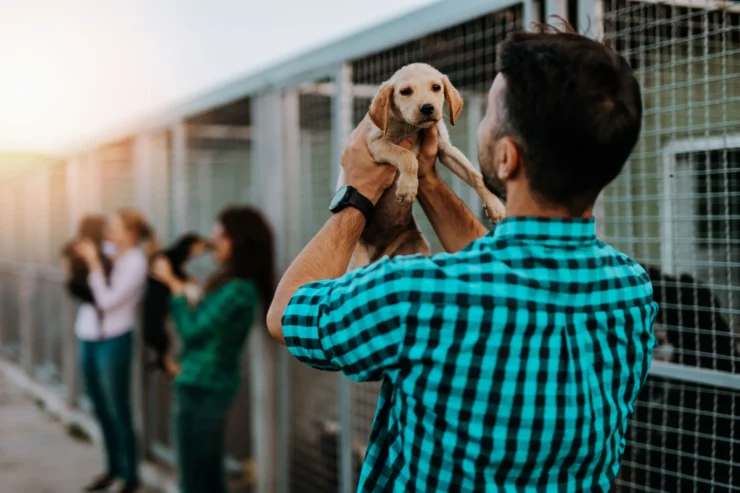 Just in case you've never thought about adopting, you should know that this is a very humane thing to do, and it comes with tons of benefits:
Adult dogs adopted from shelters for neglected animals are usually calmer and have an established routine and a formed personality compared to a young puppy.
Some older dogs available for adoption have already been trained, have learned house rules, and understand basic commands.
A reputable animal fostering association will ensure that your adopted dog has undergone a thorough medical examination and is neutered, vaccinated, dewormed, and has passed all the essential checks before you take him home.
In some cases, the animal shelter will be familiar with the dog's history and will be able to help you find a pet that will fit your home and lifestyle – for example, a dog that does well with children and other pets. With this, they can help you find the perfect future pet.
Leading animal welfare organizations can provide valuable help and advice throughout the dog's life or even take the dog back to find a more suitable home if your relationship does not develop as you expected or the circumstances of the adoption change.
Finally, it is up to you to decide which of these options is better, and we have provided enough information to help you calculate. Both of them carry a dose of risk, but this is something you should be prepared for, from the start, when you decide to get a pet.
We feel it's good to emphasize the most important points once again if you're buying from a breeder:
Always look at the interaction between the puppy you want, its mother, and the other puppies in the litter.
Always visit the puppy several times before you decide to buy. Due to the distance, it may be appropriate to view the dog on a video call first but insist that you meet the puppy in person before you decide to buy it
Never pay a deposit
Ask everything you are interested in and insist on seeing at least the most important documentation which includes a lot of information about the puppy's parents, breed, breeding, health, diet, etc.
Expect the breeder to ask you a lot of questions because a good breeder wants to make sure the dog will fit your home and lifestyle.
If you have any doubts or feel pressured to buy, as hard as it may be, give up and report the seller to an inspection.