Anchored in the Aegean Sea's turquoise waters, Rhodes is an island steeped in myth, history and an intoxicating charm that captivates every visitor. The island is home to sun-drenched beaches, time-worn ruins, and vibrant towns, making it a perfect destination for explorers and history buffs alike. The island is generously sprinkled with natural, historical, and cultural gems that invite you to go on an exciting journey of discovery.
The Advantages of Car Travel in Rhodes: Flexibility and Freedom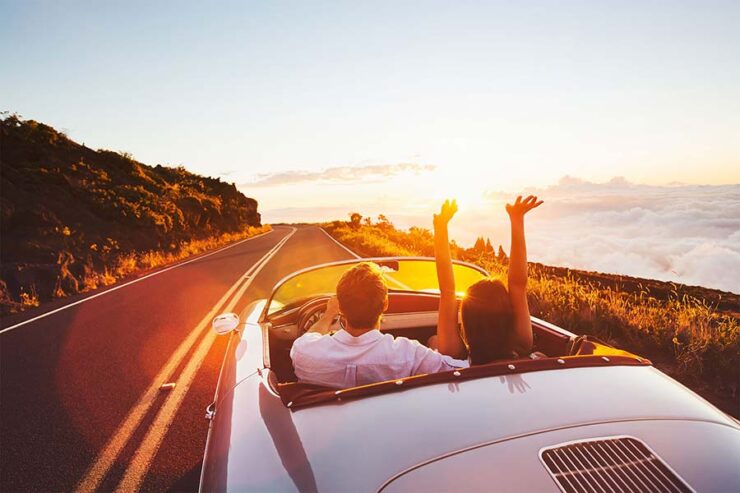 Rhodes is a sizable island that stretches over 1,400 square kilometers. With such expansive terrain, the freedom of car travel becomes an indispensable asset for explorers. Renting a car from rentcar-rhodes.gr provides the flexibility to navigate the island at your own pace, stopping whenever a breathtaking view or intriguing historical site catches your eye.
In contrast to other forms of transportation, car travel allows you to tap into the island's pulse. The experience is significantly different from hopping on and off public transport or being part of a guided tour. Driving gives you the autonomy to set your itinerary, make spontaneous detours, and spend as much time as you wish at each destination.
Moreover, Rhodes' infrastructure supports car travel, with well-maintained roads that stretch across the island, reaching even the most secluded spots. The island is also replete with car rental services catering to different budgets and preferences, ensuring you have the vehicle that best suits your needs. All these elements make car travel an excellent choice for exploring Rhodes.
Discovering Historical Treasures: Exploring Rhodes' Ancient Sites by Car
One of the primary appeals of Rhodes lies in its rich tapestry of historical sites. With your rented car, you have the luxury of time to wander through the ancient city of Kamiros, often referred to as the Pompeii of Rhodes. Kamiros' ancient city streets, archaic homes, and ruined temples tell tales of the island's grandeur and significance in antiquity.
Another notable site is the Acropolis of Lindos, a breathtaking complex overlooking the village of Lindos. The site houses an ancient theatre, a Doric temple, and the remains of a Byzantine church. The ability to drive right up to Lindos village, followed by a short walk to the acropolis, ensures easy access to this majestic historical site.
Lastly, your car journey would be incomplete without visiting the medieval city of Rhodes. The city is a UNESCO World Heritage site and a treasure trove of medieval architecture. Its cobblestone streets, fortified walls, and charming squares will transport you back in time, making it an unmissable destination.
Scenic Coastal Drives: Unveiling Rhodes' Breathtaking Beaches and Seascapes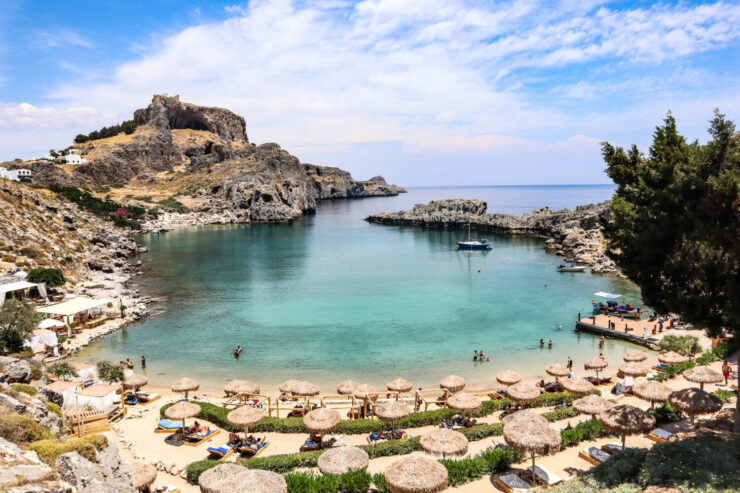 Rhodes is an island adorned with a stunning coastline, golden sandy beaches, and a palette of sea blues that invite you for a refreshing plunge. A drive along the East Coast unveils an array of famous beaches, including Tsambika Beach, known for its golden sand and clear waters, and Anthony Quinn Bay, a picturesque bay nestled among rocky hills and pine trees.
The western coast of Rhodes offers a more rugged but equally mesmerizing seaside experience. Embarking on a drive from Rhodes City to Kamiros along the West coast road reveals less crowded beaches like Fanes and Kalavarda. These beaches offer stunning sunsets and are perfect spots for windsurfing and kitesurfing.
The coastal drives on Rhodes are not just about the beaches. Along the way, you'll find charming seaside villages, ancient ruins, and local tavernas serving delicious seafood, all contributing to a unique seaside journey filled with diverse experiences.
Immersive Natural Beauty: Venturing into Rhodes' Countryside and Mountains
Beyond the bustling cities and popular beaches, Rhodes offers an untamed countryside and mountainous terrain that's perfect for explorers seeking immersive natural beauty. The island's inner heart is marked by verdant forests, fertile valleys, and quaint villages that can be best explored by car.
A visit to the Valley of the Butterflies, a lush nature reserve nestled in a verdant valley, is a must. In the summer months, the valley is home to thousands of Jersey Tiger Moths, creating a stunning spectacle that's one-of-a-kind. In the comfort of your car, you can also venture towards Profitis Ilias, a mountainous region replete with pine and cypress forests.
Further south, the scenic drive up to the village of Monolithos reveals an entirely different Rhodes. Here, you will encounter authentic Greek village life, untouched by mass tourism. Nearby, you can visit the impressive Monolithos Castle, which stands proudly on a 236-meter-high rock offering panoramic views of the Aegean Sea.
Charming Villages and Towns: Unveiling Authentic Rhodian Life on Wheels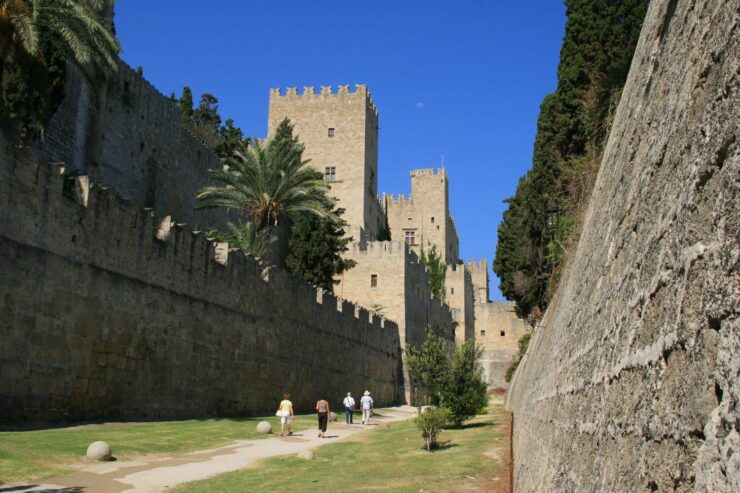 The towns and villages of Rhodes are a gateway to authentic Rhodian life. Embark on a car journey to visit Lindos, a picturesque village famous for its whitewashed houses, narrow alleyways, and stunning views of the Aegean Sea. Stop by Archangelos, a town known for its pottery and shoe-making traditions.
Off the beaten path, you'll find the mountain village of Embonas, famous for its vineyards and wineries. This village is the perfect place to taste Rhodian wines and delve into traditional Rhodian gastronomy. A short drive away is Apollona, a charming village brimming with folklore museums and traditional houses.
While the larger towns of Rhodes are more touristic, they too have their unique charm. For instance, Rhodes City, with its blend of ancient, medieval, and modern structures, is a vibrant hub full of markets, eateries, and energetic nightlife.
Off-the-Beaten-Path Adventures: Unforgettable Experiences Beyond the Main Tourist Areas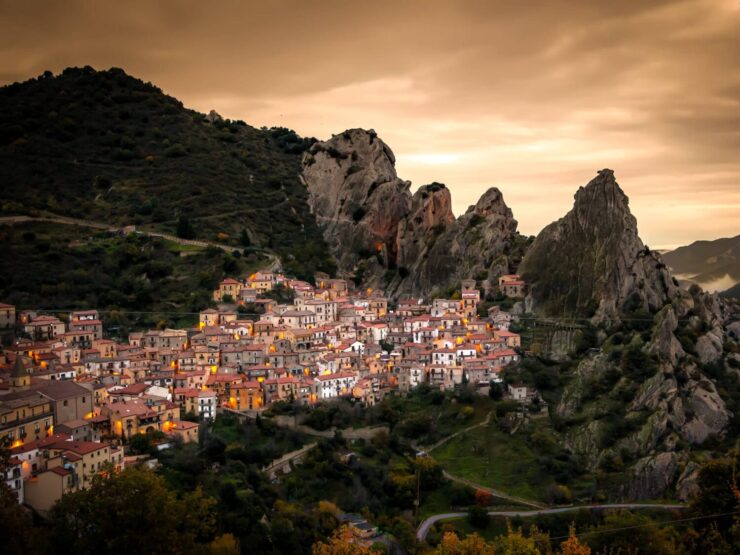 Lastly, the best part about having a car in Rhodes is the freedom to venture off the beaten path. There are countless spots on the island that aren't included in typical travel guides but are equally, if not more, mesmerizing.
Visit the hidden beaches of Plimmiri and Agathi for a serene seaside experience away from the crowds. Drive to the remote village of Sianna on the western slopes of Mt. Akramytis, famous for its honey and Suma production. Explore the eerie but fascinating deserted village of Eleousa, a relic from the Italian occupation of the island.
Conclusion
Rhodes is an island of contrasts, and it's these contrasts that make it so captivating. Whether you're looking to soak up some history, bask in the sun, or simply lose yourself in the island's natural beauty, car travel gives you the freedom to explore Rhodes at your own pace and on your own terms. So buckle up, and embark on an unforgettable journey through one of the Aegean Sea's most enchanting islands.