Are you searching for ways to enhance your storefront and attract customers? It's essential to understand the importance of capturing the attention of clients.
When it comes to creating visually appealing signs for your storefront, there are some cool options available. Some of these options may include using signs, window graphics, or pylon signs. For a temporary boost, you can consider using A-frame signs and outdoor banners.
Check out these storefront sign ideas from ShieldCo designed to make a lasting impact and get your customers excited:
Leverage a-Frames to Increase Foot Traffic and Complement Your Permanent Signage
A lot of businesses opt for A-frame store signs to attract passersby. Typically these signs are utilized to showcase promotions or highlight popular products and services. A common type is the A-frame marker board, which allows business owners to easily write and erase messages using dry-erase or wet-erase markers.
Opt for Window Graphics to Showcase Your Mobile App, Social Media Presence, and More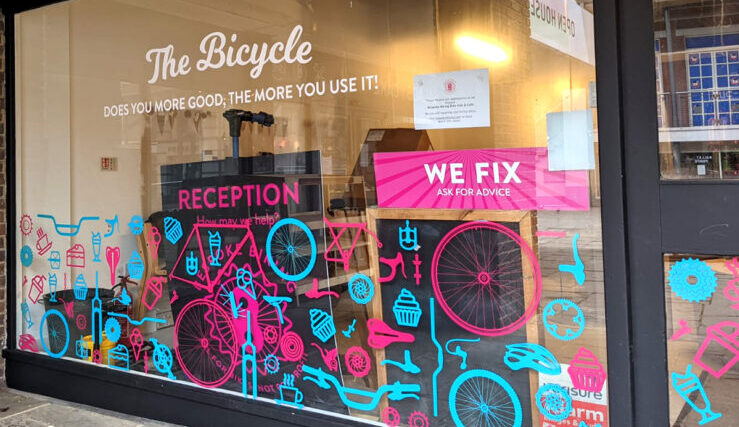 Getting your customers engaged with your company's mobile app or social media profiles is crucial for fostering customer loyalty and ensuring your business stays on their radar. Your storefront serves as a platform to promote these points of connection. You can achieve this through eye-catching window graphics or a designed sign displayed outside your store.
Highlight the Affordability of Your Product or Service
If your product or service comes at a more budget-friendly price compared to your competitors, make sure to let your customers know. Letting people know about the great prices you've got can really bring in some new customers. Doing this shows them that you're giving them good deals and that your products and services are affordable.
Let People Know About Your Sales, Events, and When You're Open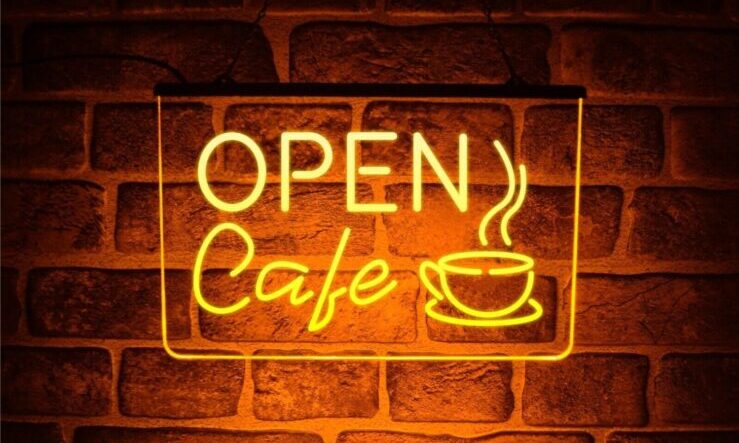 Your storefront windows are a great way to chat with your customers and keep them up to date about what's happening. You can let them know about any extended hours, upcoming special events, cool sales, or even some exclusive loyalty programs you've got going on. Using some eye-catching and creative window graphics can help you catch the eye of people passing by and get them excited to pop into your shop.
On top of that, these graphics are versatile. Therefore, you can easily update them whenever you want. Doing this makes your storefront always look fresh and interesting. Regardless if you're going for etched perforated vinyl, glass vinyl, or opaque vinyl, these options can give your place a unique and welcoming vibe.
Catch Attention With Color Contrasts
Using contrasting colors on your storefront sign isn't just about making it look good; it's a smart way to tell people important stuff about your business. Take a look at that example earlier—see how they made the word "Leader" stand out among all those gray letters. That's put that way for a reason. It's an old trick most businesses use to highlight various things about their business.
For example, how quick and helpful their service is, how they've got affordable choices in their menu, or even narrating the rich history of the business. You can create a cool story that forms a connection to your target market by simply playing around with colors.
Showcase Your Brand's Creativity With a Captivating Logo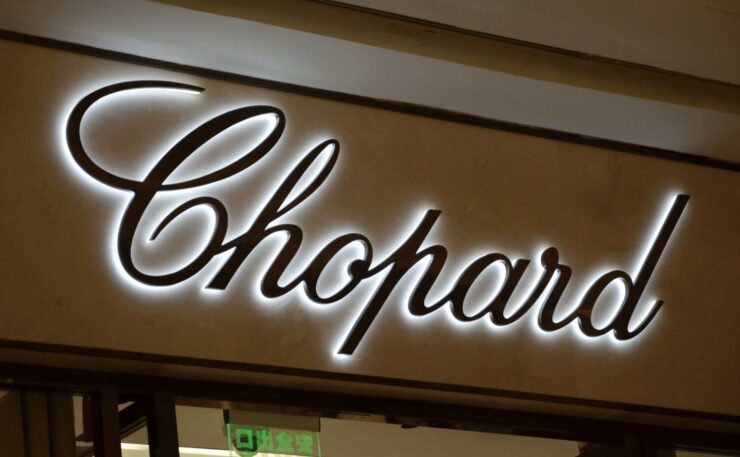 People are naturally drawn to companies that have a clear and unique brand, and one way to show that off is with a great logo right on your storefront sign. A good logo i more than just a picture. It is like the soul of your business that represents what you're all about and what you offer to your customers.
When you put your logo on your storefront in a way that really stands out and looks great, it leaves a big impression on people. They'll remember your brand, stick with you, and even tell their friends about you. So, if you want to be the business everyone's talking about, make sure your logo is something they won't forget.
Utilize 3D Channel Letters to Showcase Your Company's Name, Products, or Services
You can make your business stand out by using some cool 3D metal or plastic letters with your company's name. They're not just there to look fancy—they catch people's eyes and show off what makes your brand special. It's like leaving a memorable mark that makes you different from all the other businesses around.
Illuminate Your Brand for a Captivating Nighttime Presence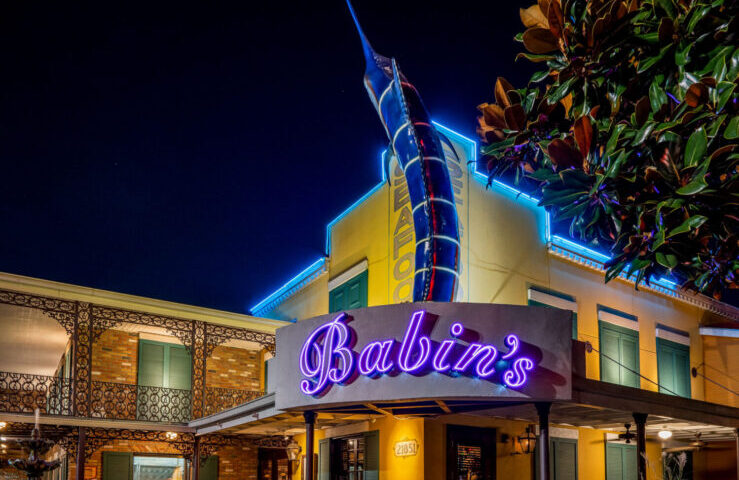 When the sun goes down, having a nice, well-lit sign can really make your business shine. Doing this is not just about making sure people can see your place. It also adds a warm touch that makes your store feel more welcoming, even when it's dark outside. So, if you're open late or even just when it gets a bit dim, a good, bright sign can make a big difference in bringing people in.
Invest in a Monument Sign or Consider an Upgrade
Those monument signs you see around town aren't just for show—they're like a friendly hello to everyone passing by. They don't just make your property look good. They also leave a lasting impression on people even when they've already left.
With the right style and design, a monument sign can be a real reflection of what your brand is all about, showing folks that you're a name they can trust. And if you've already got one, why not give it a little upgrade? A freshened-up sign can breathe some new life into your business and remind everyone why you're so great.
Maximize Your Signage Space to Make an Impact
Are you using all the space you've got for your signs? If not, you might be passing up some really good chances. Take a look at this example—putting your logo on both sides of your building can really bring in more people to check out your place.
Making the most of all the places you can advertise doesn't just help more folks see you, it also helps them remember who you are. When you use your signs in a creative way, you're telling people what makes your business special and why they should choose yours over your competitors.